COVID-19 Announcement:
WE ARE OPEN FOR BUSINESS TO SERVE YOU!
We are open for business and accepting new clients for real estate transactions, wills, and other services.
All client meetings will be at our Vancouver office by appointment, or out of office in public places that are open. Your choice.
We will accommodate you. For signups, we have masks, sanitizer and new pens for clients to use. I have been giving clients free pens for some years now, so that won't change.
We sanitize our office between visits so clients will be safe. Appropriate distances can be maintained, so clients can feel confident.
Most business can be done via phone and email, except document signing which requires clients to attend in person.
Valued Clients: You are safe. We are taking precautions to protect you.
Residential Conveyance Basic Fees
Pricing without surprises.
Service in English, Mandarin普通, Cantonese粤, or Vietnamese (Tiếng Việt).
Purchase

$

888

Purchase and up to one Mortgage
Sale

$

688

Sale with up to one Discharge
Refinance

$

638

Refinance with one Discharge
Disbursement and taxes extra
Over One Million, add $100.00
Leasehold, add $150.00+
"B" Lender, add $250.00+
John Carlisle – Your Trusted Lawyer
John Carlisle is a Real Estate Lawyer. John has many years of experience both in courts and tribunals located throughout British Columbia and Ontario. With more than 15 years of experience, John provides clear and accurate legal advice to his valued clients in Vancouver, and around the world. John has a passion for assisting both individuals and businesses with achieving their desired legal outcomes and is particularly focused on meeting the needs of personal, small business, and real estate matters.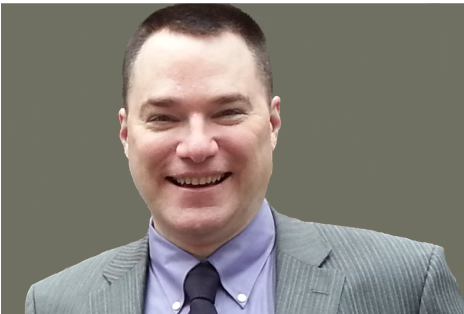 What clients say about us
''John was a professional and understanding advocate on both occasions. He took what was a very stressful situation for me and expertly handled everything to my total satisfaction. I would not hesitate to recommend him to anyone who is in need of competent, professional representation...''
Reviews from clients
"Prompt, clear, and concise legal advise. Left our consultation feeling confident and assured. Thank you."
Reviews from clients
"I practice in the areas of family & estate litigation and recently referred to John my brother, who needed services to prepare security for a private loan and was glad to hear that my brother was very happy with John's services in this matter. For real estate matters, John is on my very short list of lawyers to whom i refer such matters."
Provide service to clients where they live
John offers legal services to clients where they live, in Vancouver, and surrounding areas, and by partnering with local lawyers in Asia, Europe, and the United States.
Clients can get all the Canadian legal work done without leaving their home country and travelling to Canada.
Highly focused on achieving your desired outcomes
John takes an innovative approach to legal services by offering customized support to meet the specific needs of each client.
We make it our highest priority to ensure each of our valued clients in Vancouver and around the world feel at ease with each step of the legal process and the associated fees encountered along the way.
Fair and clearly outlined fees
John Carlisle believes effective working relationships must be based on mutual respect, transparency of fee structures, and a commitment to understanding and caring about the needs of each client.
Exceptional customer service
For John, client satisfaction begins with him. To John and his team, each client is viewed as far more than a legal transaction.
Each customer who visits our office is treated with courtesy, empathy, and respect.
Efficiency of all work processes
To ensure we craft the right solution for each client's unique situation, we take the time to get to know each client and what their optimal outcome looks like.
Armed with this information, we then have the ability to design the correct legal course of action to assist each client with the realization of their goals.
Clear and no-jargon client communication
John and his team recognize that legal services can be intimidating to clients. We make it our mission to provide effective and clear legal advice so you can get the answers you need.
Our commitment to excellent customer service ensures our clients receive the results they desire in a streamlined and efficient manner, in terms everyone can understand.
For legal services that deliver the price, simplicity, and
speed that you need in your language, look no further than John Carlisle Law Corporation.
Find out about activities on our blog
Union Gospel Mission is dealing with Covid-19 and needs our help. Today I donated another 1,200 masks to help them fight the spread of Covid-19. I call on clients and friends to step up and do their part during this